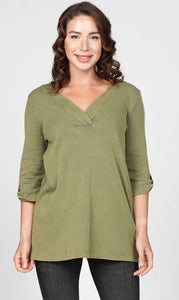 OK - you need this cardigan in your collection right now! This super soft and warm French terry cocoon cardigan is the perfect lounge piece to throw over any outfit! Pair with our flowy matching pants and ribbed tank to complete the look.
Content: 100% Cotton
Made in USA
Dye Disclaimer: This garment was manually dyed by hand with a novelty wash process. Because of the nature of this process, each garment will have its own unique variation of dye pattern, and irregular color density. Depending on the process, you may see flecks of undyed fabric. We hope everyone enjoys these artisanal characteristics.